Advertisement:


Classified Ads Section

Classified Ads are one of the easiest ways to generate traffic. There are thousands of classified ad sites and nearly all are free. So if you need traffic or want to help your downline generate traffic, then read on.

Whether you or I are promoting a product or an opportunity, traffic is essential. Classified ads bring traffic and since they are easy and quick to do, they can benefit us for personal use. Since anyone can duplicate this process, if you are in a referral or network marketing opportunity, you can quickly teach your referrals about using classified ads and impress upon them the benefit of their teaching their referrals and so on down the line.




Classified Ads to help with Network Marketing:

In Network Marketing what often happens is that you or I or others join and then do little or nothing more. Based on the industry averages, about 3% will grow their business, so we can look forward to 3 out of 100 that will build their biz. I believe that you and I can increase that number from 3% to over 10%...my experience is 1 in 9 that build their biz. (11% or 11 out of 100). The experts seem to agree that about 20 in 100 are willing to grow their biz.

What does this have to do with classified ads?

There are three factors that can improve our success.

Product(s)
Tools
Training

A quality product or products or service is a must. Our providing tools and training is also a must.

This is where classified ads come in!

Classified Ads for building your biz:

Certainly there are many ways to generate traffic and to build a biz, but using free classified is effective, quickly, and easy to use and easy to teach. Classifieds can provide a tool for growth and, again, it is easy for anyone to place these free ads.




Classified Ads for Products:

Classified ads simply bring targeted traffic to your website or affiliate website. You place the ads, they generate traffic, it is that easy!

The DIFFERENCE between using free ads for referrals vs. products is that it will benefit you to create a landing page, which briefly explains your opportunity but firmly explains and teaches how to use classified ads and impresses upon your prospects the need for then to pass on the fact that the success of your opportunity depends on referrals, so classified ads is an easy way to get them.

How to find classified ad site:

You can type 'list of free classified ad sites' into your web browser.

You will find that there are thousands of classified ads sites.

The following is a list of just a few of the top ad sites at the time of this post:

100 Free classified Ad sites
1 wallclassifieds.com
2 giganticlist.com
3 FinderMaster.com
4 FreeAdsTime.org
5 ClassifiedsFactor.com
6 ebayclassifieds
7 h1ad.com
8 Oodle.com
9 sell.com
10 classifiedads
11 Click.in
12 Indialist
13 Locanto
14 indoClassified.com
15 classifiedslive
16 Rediff Classifieds
17 Bechna
18 Khojle
19 Adpost
20 Ddoos
21 Vivastreet
22 Webindia123
23 inetgiant.com
24 vast.com
25 yakaz.com
26 pennysaverusa.com
27 daype.com
28 ziply.com
29 Adeex
30 Whereincity
31 Ivarta classifieds
32 Digitalbhoomi-digital ads
33 ocala4sale.com sell ads
34 bonqo.com classifieds
35 traderonline.com ads
36 claz.org ads
37 Goforads-free online ads
38 Meramaal ad posting
39 Indnav classified listing
40 Classifiedsden-free ad site
41 Zopdy free classifieds
42 adlandpro.com ad listings

43 Thisismyindia ads
44 Sulekha free listings
45 Ibibo advertising
46 Indiagrid online ads
47 salespider
48 Sify classifieds
49 domesticsale.com
50 Adsmantra
51 epage.com
52 freeadscity.com
53 recycler.com
54 chooseyouritem
55 webcosmo.com
56 Rajb2b
57 hoobly.com
58 Indyapulse
59 freeadlists.com
60 Bupio
61 bestwayclassifieds
62 wantedwants.com
63 webclassifieds.us
64 Dragg
65 Classifieds4me
66 E-classifieds.net
67 Boostim
68 buysellcommunity.com
69 Classifieds.co.uk
70 businesslist
71 Askht
72 Google.com/base
73 Classifieds.yahoo.com
74 Kaboo.com
75 Bizmartindia
76 Bharatpatal
77 Postyouradforfree.com
78 Highlandclassifieds
79 Loyalmart
80 Mid-day
81 Bestadforum.com
82 Kijiji.com
83 Citynews.com
84 Livedeal.com
85 Selloutads.com
86 Ozfreeonline.com
87 Worldslist.com
88 Kugli
89 Subblurbs.com
90 Droik
91 Kaboo.org
92 Isell.com
93 Iclads.com
94 Itsmymarket.com
95 Postaroo.com
96 Marketplace.sfgate.com
97 London.kijiji.ca
98 Freeads.biztop.com
99 Freeadvertisingzone
100 Economist.com/classifieds

Advertisement:
SQRIBBLE Professional Edition | Superior Designs, More Options and Power




Writing Your Ads!

To write an effective ad (one that creates traffic) follow these simple steps:

1: Grab Attention! The job of your headline or title is to grab your prospects attention.
2: Explain your offer. Here is where you want to share some of the features and benefits. Focus on the benefits and how they relate to your prospect. FYI: Go deeper than make money or making money if you are offering an opportunity. The benefit is what the money can do for your prospect such as provide for a nicer home, get out of debt, a prosperous retirement, etc.
3: Call to Action. Always ask or tell your prospect to take action, such as click here to learn more, click here to learn why, click here to get started, click here to download, etc.

Tracking Your Ads:

Tracking your ads is important. You need to know which ads are working and which are not. Tracking is available for free with most link shorteners. You can also use free or paid link tracking tools and software.

Hubspot is an example:
https://knowledge.hubspot.com/articles/kcs_article/settings/how-do-i-create-a-tracking-url

Personal Tracking:

I suggest that you use a spreadsheet to keep track of which ads you post, when you post and where you post and the number of visits and conversions that you get.

What Works with free ads?

To the best of my knowledge, almost anything will work. In other words free ads will generate traffic for almost anything that you or I might offer. You can use this strategy with sites such as Clickbank or JVZoo, you can use it for opportunity sites such as WorldProfits or LeadsLeap, AIOP, downline builders, etc. Free ads should help you with whatever you are currently promoting and whatever you promote in the future.

Click Here for my CTB Review to see a specific Network Marketing application of classified ads.

Click Here to see a specific application of free ads for selling a product or service, in this case BitDegree.

Advertisement: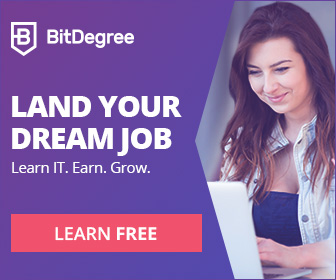 My Story:

I began using this strategy years ago. I started with manual submission and soon switched to an automated ad submitter. I believe that you will soon discover, as I did, that free ads work! You will also find that manual submission is slow, boring and tedious, thus the switch to an automated submitter.

I switched to an ad submitter almost immediately. I tried several submitters
before I found becanada. I am not affiliated with the becanada ad submitter. I have found that automated submission gets more done. With an ad submitter, you can do more in an hour or two than you can do manually in hundreds of hours!

Should you choose to get an ad submitter, the following will help you find one that you will be happy with.

What you need and want from your ad submitter:




Software is updated daily. Ad sites change, so updating needs to be included
in your purchase or your software becomes obsolete.

Storage for a number of ads. This submitter holds 15 ads at a time.

Help - Quick References:
if you are new or if you are stuck or not sure about a certain step, you want to find the help that you are looking for quickly.

Multi-Submission!
You want to be able to submit more than one ad a time. Multi submit allows you to send
more than one ad at a time.




Select Categories:

With all ad submitters that I have used, you need to choose
your categories. Simple drop downs as you see above make it fast and easy, manually
selecting categories gets back to tedium and slows your submissions.





Add Your Own Classified Ad Sites:

You need the ability to add your own classified ad sites in addition to the ones that are already installed. The Personal Module enables you and I to add more classified ad sites.





A Large Number of Installed Sites:

Sending to 200+ sites is certainly better than one at a time with manual submission. Above,
Section 3.1 is the bulk of the classified ad sites (over 5500) that are already installed, AND there are 8 more sections in the Installed Module plus any other sites that you have put into the Personal Module.

GO! Button Ad Submission!

Once you or I click the Go! Button or Submit Button, your ad submitter will send out one or more ads to 100's or 1,000's of classified ad sites.

Your traffic potential has skyrocketed and so has your conversions!

For a free becanada online trial, they offer a demo version:
https://www.becanada.com/automation/internet_marketing_resources/power-up/demo.html

I am touting the benefits of a quality ad submitter (cheap ones will disappoint you), because an ad submitter can help you to explode your business.

You will probably want to begin manually, as I did. Once you see the results, and you will, consider automation.

Paid classified ads

There are thousands of free classified ads sites, many of those will offer paid options that will enhance your ads chances of being seen. Of course, there are many ad sites that charge a small fee to advertise. Both of these options have merit, but not until a little later. Give yourself a chance to see which ads are working.

Those are the ones that you may want to consider based on traffic and conversion rates. Paid ads should mean more traffic, but be sure that ROI on the extra traffic covers the ad cost.

Testing and Tweaking:

A simple process called testing and tweaking is how you will get more traffic out of your ads. The idea is to tweak your ads and test the results. You make one small change (tweak) and then split test the ad. Split testing means that you will run the old ad and the new tweaked ad and track the traffic and conversions. This is an ongoing process which will help you to maximize your ads strength.


Advertisement:

Create interactive panoramic videos in just minutes.
Upload footage from a 360° camera to the program, preview it in 3D. Remove unwanted segments, add text and music, apply color filters, insert animated transitions and special effects. Improve image quality automatically or manually, edit audio, adjust video speed, and much more. Save the result to your hard drive or upload the video directly to YouTube.
Learn more...