What is a vision board?

A vision board also referred to as a Treasure Map or a collage is a collection of images, motivational quotes and inspiring affirmations about that which you desire.
A vision board is a tool that helps you to surround yourself with the things, the goals, the possessions, the desires that you want. Cars, home, vacations, travel, income, and so on are just a few examples.

Why create a vision board?

Creating a vision board enables you to harness a powerful process. The better that you can visualize and focus on your desires, the easier it is for you to attract them and for your brain to manifest them.
The following is an easy way to remember the process.
1. Ask
2. Answered
3. Allowed
As you create your vision board, cutting images and gathering quotes, you are taking the first step.
Step two is up to the Universe or the Law Of Attraction. This step, however, is not totally out of your control.
Your brain has extraordinary powers and the powers to attract and manifest are two of them. In fact, attraction and manifestation are what it has already been doing. Until now, however, you have probably not been too clear about your desires.
Your vision board makes things clear, so place your vision board where it has to be seen. Look at it often and take time to focus on your desires. In this way, you will assist your brain and ease the process.
Step 3 is a step that so many seem to overlook, be unaware of, or fail to realize its importance. Allow yourself to have your desires. Two suggestions that will make 'allowing' easier are gratitude and giving.
How to create a vision board?
Things that you will need:
Lifestyle magazines and/or laptop and printer.
A large piece of cardboard
Scissors
Glue
Colored pens or pencils or crayons
Go through the magazines

The idea is to find images and quotes that match your desires. Cut them out and/or print them out and post them onto your vision board.
Put your vision board where you will see it often.
The sooner you get started, the better.
Do you have the mindset of a millionaire? Is wealth in your future..?
I've created a quick quiz which will determine whether you have the mindset of a millionaire. You can go to the quiz here.
*Note: You will be given a personalized report after completing this 60 second quiz, what will this say about you? Find out by taking the quiz here.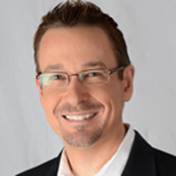 Dr. Steve G. Jones
As a world-renowned Clinical Hypnotherapist and self-made millionaire, Dr. Steve G. Jones understands the powerful relationship between the brain and money. In order for people to experience financial success, they first need to remove any barriers to wealth within their subconscious minds. Using hypnosis and neuro-linguistic programming, Dr. Steve helps people to remove these barriers so that they can take their lives to the next level of success.